Rutherford County Real Estate Agent Kim Ivey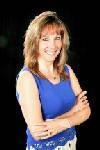 So you are looking for a Rutherford County Real Estate Agent huh? Let me share some information about me and if you think there is a match then please contact me. I would love to help you.
My home is Murfreesboro - that's in Rutherford County Tennessee - and I pride myself in giving personalized service when showing Murfreesboro,Smyrna,La Vergne and other Rutherford County Tennessee properties.
I love helping people, and I have over 14 years of business experience in Middle Tennessee, in the field of finance and Real Estate.
On my off hours I enjoy reading, looking at new or existing homes in the Rutherford County area ( go figure), but most of all being a Mom.
My husband is a veteran marketing specialist, which gives me the edge needed to successfully market property in today's competitive real estate industry.
Give me a call at 615-294-0734, or drop me a line any time. I service several areas in Middle Tennessee.
MY PHILOSOPHY:
A real estate transaction, whether you're buying or selling, is one of the most important and possibly most stressful periods of your life. My job is to make it as smooth and fun as it possibly can be.
I really care about my clients, and whether you find the home of your dreams or successfully sell your home to move to another dream home.
Experience in a highly competitive field gives me the background to negotiate a sale or a purchase to you, whether you are buying or selling.
WHY I CHOSE A CAREER IN REAL ESTATE
I purchased my first home when I was 24 years old. As a first time home buyer, I had no clue as to what I was doing. REALTORS and lenders seemed to speak a foreign language.
I considered myself at least reasonably intelligent (although my husband would beg to differ at times), so I was frustrated by my ignorance of real estate.
I became intrigued by the entire home buying process, so I began voraciously reading every real estate related book I could find, poring over literally thousands of pages.
Later, I enrolled in a real estate licensing course in addition to my full-time position in the field of finance.
I work as a real estate professional because I have a genuine passion for real estate and for assisting people who are in the midst of a hugely important and complicated process.
In the course of my business, I have represented several clients, attended home inspections, and have toured thousands of properties in the area.
My unique combination of experience and education provide me with expert credentials, and I work to share my expertise with each client to make the home buying or selling process as painless as possible. Not all Murfreesboro Keller Williams Agents go that far.
I love working in a dynamic community with a robust economy and an exceptionally friendly and diverse population. When a client decides to purchase a home in the area, I enjoy guiding that person through such an important and exciting process--whether it is a first time buyer or a veteran home owner.
When it comes time to relocate or move to a different home across town, I look forward to helping my clients get top dollar for their homes, while also working to ensure that each transaction progresses smoothly and expeditiously.
I am amazed when I consider the tremendous benefits that real estate ownership offers to people of all walks of life.
Whether you are contemplating the purchase of your first home or adding another property to your real estate investment portfolio, I would love to be your Murfreesboro KEller Williams Agent and assist you in any way I can!
Kim Ivey
CENTURY 21 United Realty
211 Robert Rose Drive
Murfreesboro ,TN 37129
Office: 615-907-0400
Mobile: 615-294-0734
Toll Free: 877-308-5147
Rutherford County Tennessee Real Estate Agent >> Rutherford County Tennessee Homepage